Manipulate, Convert, Transform or Search Images
.NET SDK to perform numerous imaging operations in the Cloud, including Reverse Image Search via Artificial Intelligence.
  Start Free Trial
Aspose.Imaging Cloud SDK for .NET
Aspose.Imaging Cloud SDK for .NET is developed on the top of Aspose.Imaging REST API to provide ease for the .NET developers who are looking for diverse imaging capabilities in the cloud. The .NET SDK includes everything that is required to manipulate, convert & transform raster images & metafiles in the Cloud. Moreover, the Aspose.Imaging's AI engine offers the ability to perform customizable Reverse Image Search.
It is easy to get started. Simply create an account at Aspose for Cloud and get your application information. Once you have the App SID & Key, you are ready to give the Aspose.Imaging Cloud SDK for .NET a try.
Platform Independence
If you do not want to use any of our SDKs or the required SDK is not available at the moment, you can still easily get started with Aspose.Imaging REST API while using your favorite language & platform.

SDK Requirements
Aspose.Imaging Cloud SDK for .NET - requires .NET Framework and Json.NET.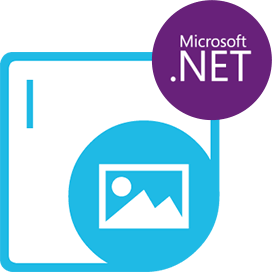 Supported File Formats
Aspose.Imaging Cloud SDK for .NET - supports popular image formats.
Raster Formats: JPEG, BMP, TIFF, GIF, PNG
Photoshop: PSD
Others: PDF, WMF, EMF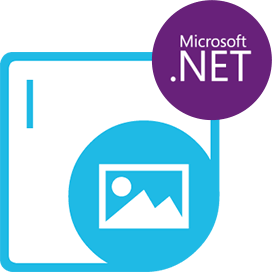 Previous
Next
Advanced Cloud Image Transformation SDK Features
Convert images to other supported formats
Crop, rotate, flip & resize images
Manipulate format specific or generic image properties
Search duplicate or similar images
Manipulate images with or without storage
Convert images to fax compatible format
Compare whole image or a portion
Select several images for better comparison results
Search Duplicate or Similar Images
Aspose.Imaging's Artificial Intelligence empowers you to perform Reverse Image Search from within your own applications. Analysis process based on the degree of similarity and the minimum threshold for similarity can be used to search duplicate images to sort a photo library or to search similar images based on the objects in a photo.
Customizable Image Search Context
Reverse image search capabilities offered by the Aspose.Imaging Cloud are accurate yet configurable. You can define your own minimal threshold and select the comparison algorithm for the search. It is also possible to specify part of an image for the comparison and select several images to compare against or simply search images by the tag from a collection.
Support for TIFF Image Format
Aspose.Imaging Cloud SDK for .NET provides extensive support for TIFF (Tagged Image File Format). You can perform a wide variety of operations on TIFF images, such as conversion to other formats and basic manipulation operations such as crop, resize, rotate & flip. You can also append TIFF frames to another TIFF image or extract individual TIFF frames for further processing.
Extract frame from multi-frame TIFF image - C#

ImagingApi imagingApi = new ImagingApi(Common.APP_KEY, Common.APP_SID, Common.BASEPATH);
 // Upload source file to aspose cloud storage
storageApi.PutCreate("sample-multi.tif", "", "", System.IO.File.ReadAllBytes(Common.GetDataDir() + "sample-multi.tif"));
// Invoke API to extract frame from multi frame tiff image
ResponseMessage apiResponse = imagingApi.GetImageFrame("sample-multi.tif", 1, 300, 300, 100, 100, 200, 200, "", false, "", "", "");
System.IO.File.WriteAllBytes(Common.GetDataDir() + "sample-multi.tif", apiResponse.ResponseStream);

Another worth mentioning feature that Aspose.Imaging Cloud SDK for .NET offers is the image conversion to fax compatible format. This feature can be used to archive images by compressing them to CCITT4 with a color depth of 1 bit.
Retrieve Image Properties
By invoking the Properties operation, Aspose.Imaging Cloud SDK for .NET allows you to retrieve generic image properties such as dimension, resolution, and format specific parameters such as color depth, compression, EXIF and JFIF information in JSON or XML format.
Support and Learning Resources
Why Aspose.Imaging Cloud SDK for .NET ?
Aspose.Imaging also offers, Image processing SDKs for other popular languages, as listed below: