Optical Mark Recognition using .NET Cloud SDK
Build .NET Apps via Cloud SDK for reading, processing and grading human-handled data from scanned tests & marksheets to be provided in CSV.
  Start Free Trial
Aspose.OMR Cloud SDK for .NET
Aspose.OMR Cloud SDK for .NET is built on top of Aspose.OMR Cloud REST API for optical mark recognition in the cloud. It supports recognizing most commonly used question type markers such as Check Boxes & Grids from image formats including JPEG, TIFF & GIF. Recognition is based on a template markup which contains a graphical mapping of the elements to be recognized from the scanned images.
Platform Independence
If you do not want to use any of our SDKs or the required SDK is not available at the moment, you can still easily get started with Aspose.OMR Cloud REST API while using your favorite language & platform.

SDK Requirements
Aspose.OMR Cloud SDK for .NET - requires .NET Framework and Json.NET.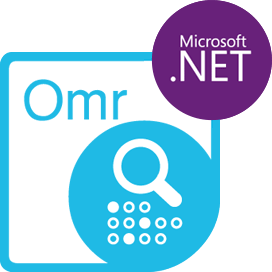 Supported File Formats
Raster Images: JPEG, PNG, GIF, BMP, TIFF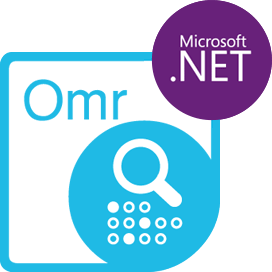 Previous
Next
Advanced OMR REST API Features
Supports most commonly used image formats
Supports common markers such as Check Boxes & Grid
Export OMR results in CSV format
Add or delete OMR elements from template
Template Generation from Textual markup
Barcodes and QR-codes recognition
Capture human-marked data from PDF documents
Barcodes and QR-codes in template generation
Grade OMR answers based on rules
GUI OMR Editor (Cloud client)
Quickly Get Started with Optical Mark Recognition REST API
Aspose.OMR Cloud SDK for .NET is completely independent of your operating system, database system or development language. You can use any language or platform that supports HTTP to interact with our API. However, manually writing client code can be difficult, error-prone and time-consuming. Therefore, we have provided .NET SDK to make it easier to integrate your applications with our cloud OMR SDK. If you use the SDK, it hides the REST API calls and lets you use the features of the API in a native way for your .NET application.
.NET Demo Application for Learning
Aspose.OMR Cloud SDK for .NET comes with a .NET demo application, which is provided for demonstration and as a jump start for the developers. The WPF client application allows you to create template markup & save it for later processing or manipulate existing templates. You can also perform basic OMR recognition tasks, and learn how to work with Aspose.OMR Cloud SDK for .NET in the process. 
Recognize Marks from Scans or Photos
Aspose.OMR Cloud SDK for .NET is equally good for scanned documents as well as photos of the documents because it can process rotated and perspective corrupted images with high accuracy. The below-mentioned examples show how to utilize some of the features currently being offered by Cloud SDK for .NET:
SDK Benefits
Using the SDK saves you a lot of trouble of setting up authentication and writing the code to handle HTTP requests and responses. Moreover, our supported SDKs are 100% tested and out of the box running. These SDKs are open source and have an MIT license. You can use them, and even customize them, absolutely free of charge. 
Easy Template Generation
Aspose template generation API allows you to generate surveys and test sheets through simple text markup. Just prepare the survey text and you have a template ready to work with. Alternatively, you can write a header text, specify the number of questions and answers and get your personal test sheet.
Export Results in CSV Format
Along with JSON based responses, Aspose.OMR Cloud SDK for .NET also offers the feature to export the results in CSV format. You can set the API to export the results in a CSV file while saving it in your downloads folder.
Support and Learning Resources
Why Aspose.OMR Cloud SDK for .NET ?
Aspose.OMR also offers, Optical Marks Recognition SDKs for other popular languages, as listed below: