Cloud APIs to manipulate Word documents
Create, edit or convert Word documents (20+ file formats) in Aspose for Cloud, from any language & platform which is capable of calling REST APIs
  Start Free Trial
Aspose.Words for Cloud
Aspose.Words for Cloud is a true REST API that enables you to perform a wide range of document processing operations including creation, manipulation, conversion and rendering of Word documents in the cloud.
Convert Documents to Different Formats
The Word Cloud API supports document conversion to DOC, DOCX, XPS, TIFF, PDF, HTML, SWF, PDF, XPS, PCL and many other formats. You can choose to render a complete document or a single page to image formats including JPEG, GIF, PNG and TIFF. The API also provides the facility to render only the drawing shapes present inside the documents to image formats.
Aspose.Words for Cloud API makes sure that the converted documents are produced according to the target file's standards and specifications so that the resultant file can easily be loaded within the native tools.
Supported Platforms
Aspose.Words for Cloud - some of supported languages and platforms.

Supported File Formats
Aspose.Words for Cloud API supports the popular word processing formats as well as most commonly used image file formats that your business requires.
Microsoft Word: DOC, DOCX, RTF, DOT, DOTX, DOTM, FlatOPC (XML)
OpenOffice: ODT, OTT
WordprocessingML: XML
Web: HTML, MHTML, HtmlFixed
Text: TXT
Fixed Layout: PDF
Fixed Layout: PDF/A, XPS. OpenXPS, PS
Images: JPEG, PNG, BMP, SVG, TIFF, EMF
Others: PCL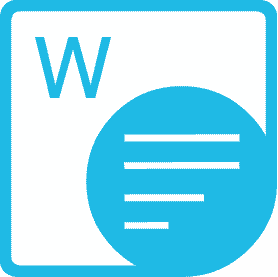 Previous
Next
Advanced Word Processing Cloud REST API Features
Merge multiple Word documents
Split all or specific pages of a Word document
Convert Word documents to different formats
Manipulate document properties
Execute simple to complex mail merge
Execute mail merge template
Insert scaled images on merge fields
Insert a page number field into Word documents
Insert or edit watermark in Word documents
Find or replace text in Word documents
Password protect Word documents or update document protection
Load & convert PDF documents to Word formats including DOC & DOCX
Get Started with Word Document Processing REST API
It is easy to get started with Aspose.Words for Cloud and there is nothing to install. Simply create an account at Aspose for Cloud and get your application information. Once you have the App SID & key, you are ready to give the Aspose.Words for Cloud REST API a try with any language - on any platform.
Integrate Aspose.Words for Cloud API with Other Aspose APIs
Aspose.Words for Cloud API works well with other Aspose file format APIs. Together,. Aspose APIs provide powerful processing engine for dealing with a wide range of word, presentation and spreadsheet file formats. Aspose.Words for Cloud can also be integrated with other Aspose for Cloud APIs to work with barcodes, email and OCR.
Render Document as Images
Aspose.Words for Cloud API supports rendering documents to a variety of image formats with accuracy and highest quality of rendering. Aspose.Words for Cloud generates images efficiently with the use of simple API methods.
Mail Merge & Reporting Solution
Aspose.Words for Cloud REST APIs allow developers to use standard or more complex mail merge operations such as inserting images or repeatable regions in reports. You can design reports in Microsoft Word and then allow Aspose.Words for Cloud API to populate documents with data from XML data sources.
Manipulate Document Elements
Aspose.Words for Cloud API supports manipulating document elements including text, images, annotations, bookmarks, tables, hyperlinks, shapes and so on. All the operations on these elements can be performed with the help of simple REST based interface in the cloud.
Load & Convert PDF Documents
Aspose.Words for Cloud implements its own conversion engine, that takes PDF document from storage as input and converts it to Word document so that it can be saved as DOC/DOCX document formats or processed as Word document using Aspose.Words APIs.
The PDF-to-Word converter turns the document to "flow" format while merging multiple paragraphs into one section, converting tables and lists into native Word tables and lists, so that the resultant document can be naturally edited in Word processing applications such as Microsoft Word.
Use with Any Language & Work with Third Party Storage Providers
Aspose.Words for Cloud APIs can be used with any language or platform which supports HTTP requests and responses. You can also use Aspose.Words for Cloud with many third party storage providers including Amazon S3, Google Cloud, Google Drive and DropBox.
Microsoft Word Automation - Not Needed
Aspose.Words for Cloud is built using managed code that never needs Microsoft Word to be installed on the machine to work with Word document formats. It is a perfect Microsoft Word automation alternative in terms of supported features, security, stability, scalability, speed and price.
Support and Learning Resources
Why Aspose.Words for Cloud?